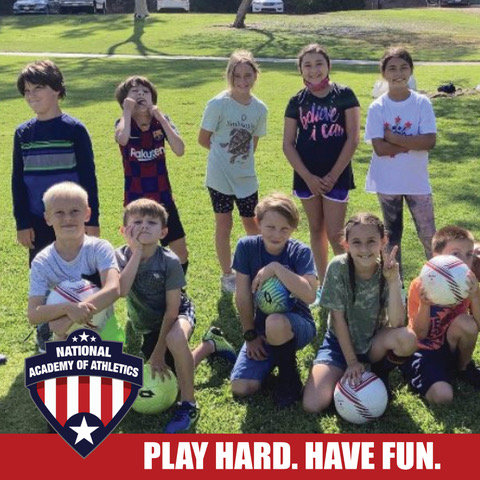 Mon, July 10, 2023
Fri, July 14, 2023
9:00 am - 3:00 pm
Age:
7 - 13
You have selected an invalid class.
NAofA Soccer Camp
A Place to Play Park Soccer Field 3
2375 W 3rd St
Santa Rosa, California 95401

Our soccer camps offer beginner to intermediate campers the opportunity to build a solid soccer foundation. Players are grouped by age and ability to learn appropriate drills, skills, and technique. Emphasis will be on proper warm-ups, footwork drills, agility, passing, defending, shooting, and game strategies. They will learn key lessons like decision-making, teamwork, and perseverance.