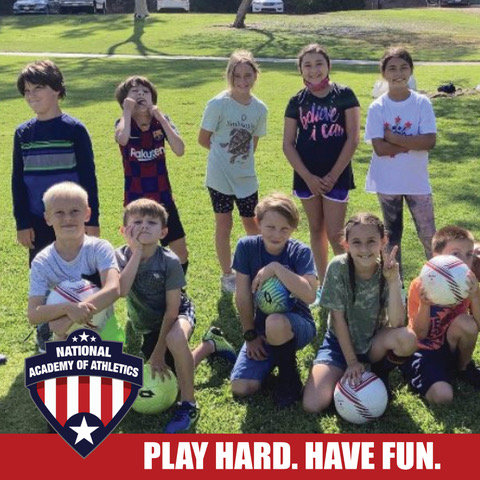 Mon, July 24, 2023
Fri, July 28, 2023
9:00 am - 12:00 pm
Age:
7 - 11
You have selected an invalid class.
NAofA All Sports Camp
Miller Creek Middle
2255 Las Gallinas Ave
San Rafael, California 94903

The NAofA All Sport camp by National Academy of Athletics is packed with fun. Whether your child is a beginner or more advanced player, this multi-sport camp is a perfect place for kids to be introduced to the world of sports, teamwork and athletics! Games we play include, baseball, basketball, dodge ball, soccer, flag football, capture the flag, ultimate Frisbee, relay & obstacle races and a whole lot more. Your children will learn new skills while having a blast and making new friends.