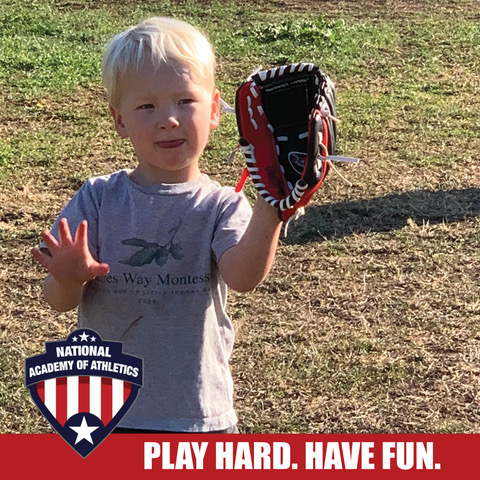 Mon, February 6, 2023
Mon, March 27, 2023
1:35 pm - 3:00 pm
Grade:
Pre-K - 3
You have selected an invalid class.
NAofA Jr Academy Teeball Club
Yulupa Elementary School
2250 Mesquite Dr
Santa Rosa, California 95405

The NAofA Teeball Club gives children a fun, active and educational experience tailored to the abilities of their age group. Our staff helps them learn how to catch without being scared of the ball, hit using our Flex Hit, run the bases and field grounders. Featuring structured simple activities, individual and team-building challenges along with small sided competitions to develop and engage small athletes.