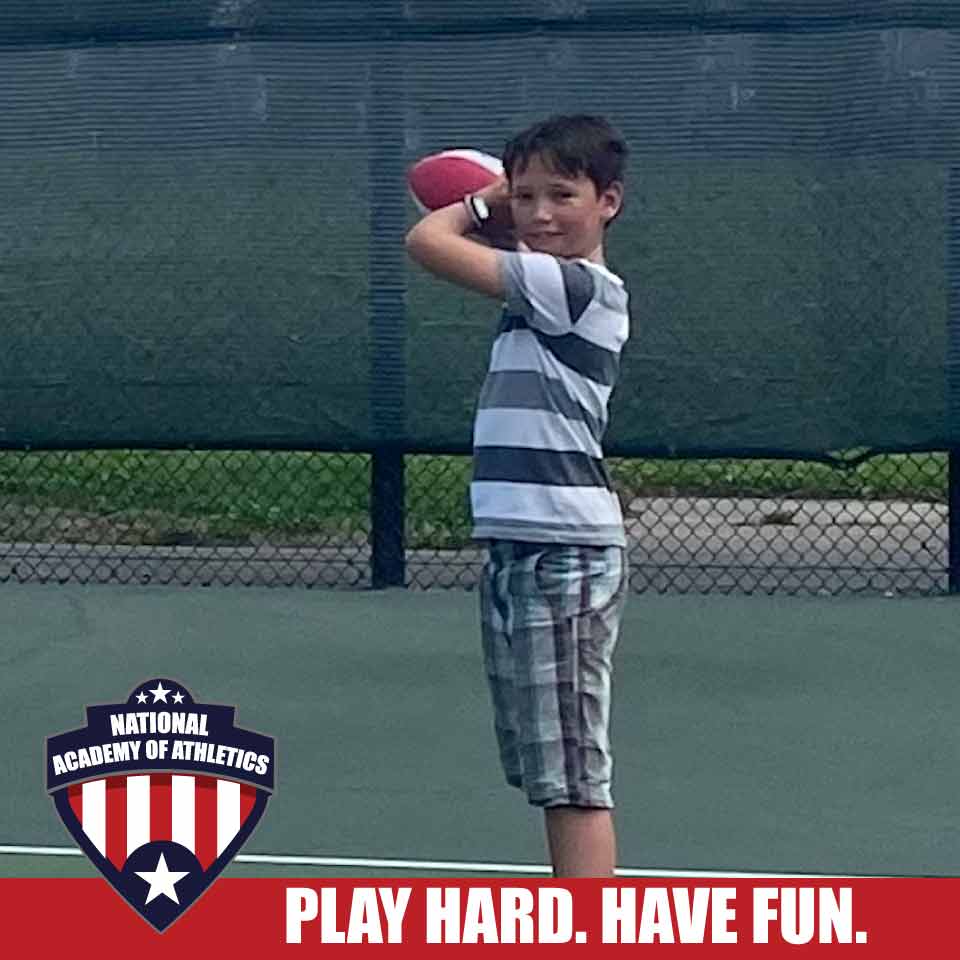 Tue, November 8, 2022
Tue, December 13, 2022
3:00 pm - 4:00 pm
Grade:
3 - 5
You have selected an invalid class.
Air Attack FLAG Football After School Club
City of Corte Madera
498 Tamalpais Dr
Corte Madera, California 94925

The Air Attack Flag Football coed Club by National Academy of Athletics is packed with fun. Whether your child is a beginner or more experienced player, the football and athletic drills taught at this camp will challenge and engage them to fall in love with the game. Our non-contact football camps are the perfect place to learn passing, receiving, defending and all about the game of football & fitness while having a blast and making new friends.