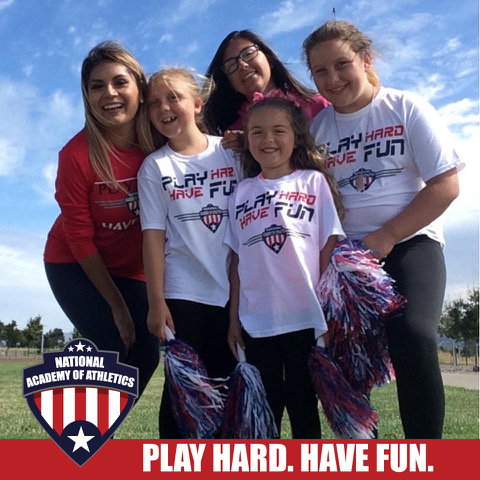 Mon, June 13, 2022
Fri, June 17, 2022
9:00 am - 12:00 pm
Age:
7 - 13
You have selected an invalid class.
High Spirit Cheer and Dance Camp
Galvin Community Park Soccer Field 1
3330 Yulupa Ave
Santa Rosa, California 95405

The National Academy of Athletics High Spirit Cheer and Dance camp is designed to help girls & boys learn the individual skills to become more confident leading cheers and performing in front of the crowd. Kids have tons of fun learning about cheer, dance, movement and fitness while making new friends.