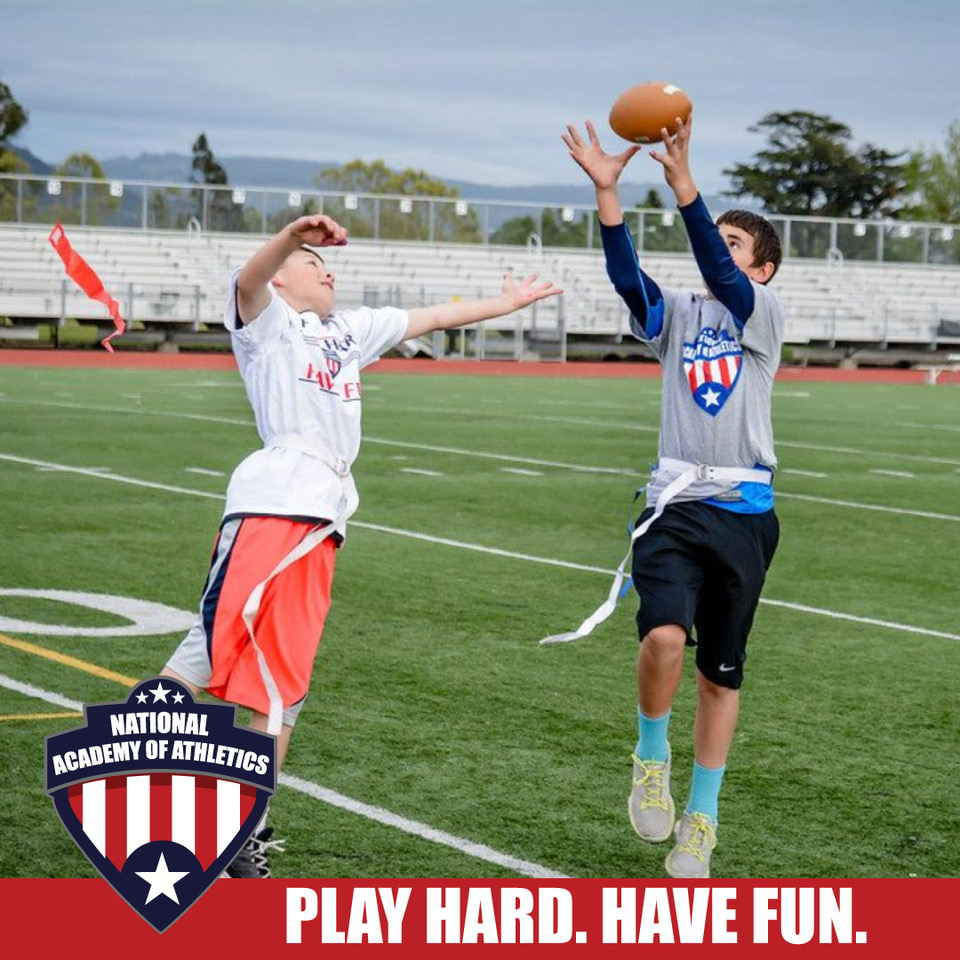 Sat, May 22, 2021
Sat, June 5, 2021
11:00 am - 12:30 pm
Age:
7 - 10
Saturday Morning All Sorts of Sports Club
Town Park
498 Tamalpais Dr
Corte Madera, California 94925

The Saturday Morning All Sorts of Sports by National Academy of Athletics is packed with fun. Whether your child is a beginner or more advanced player, the drills taught at this camp will help them fall in love with the world of sports. Our all sport programs and clinics are the perfect place to learn about the game and fitness while having a blast and making new friends.

Featuring:
• Proper conditioning and warm-ups
• Balance and coordination
• Build motor skills and coordination
• Confidence builder program
• Offense and defensive skills
• Competitions and Games
• Individual & team concepts
• Speed and agility
• Teamwork and cooperation

Whether they want to improve their skills or just compete, we have something that will motivate, educate and challenge everyone! You can feel good sending your kids to a sports program that's in a fun and safe environment with a motivating and positive coaching staff.