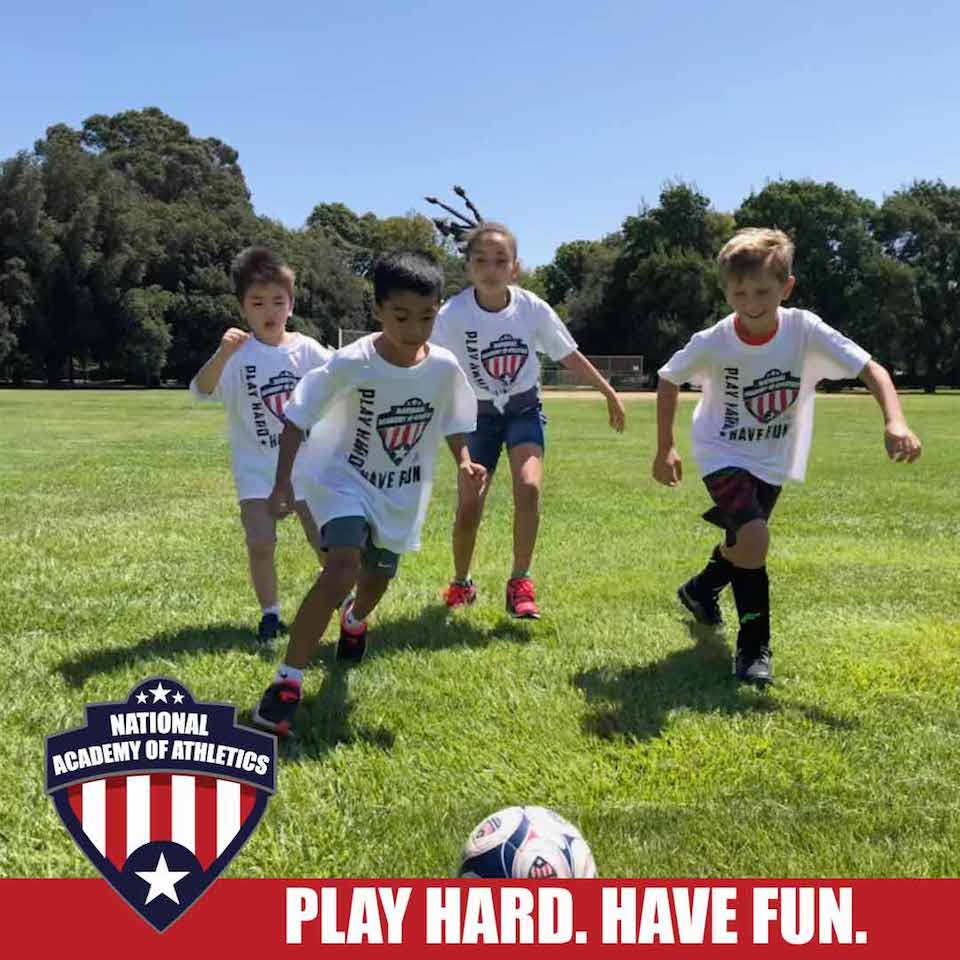 Mon, March 29, 2021
Wed, April 21, 2021
3:30 pm - 5:00 pm
Age:
7 - 11
In The Net Soccer Class
Sunrise Park Soccer Field
5301 Snyder Ln
Rohnert Park, California 94928

The In The Net Soccer Camps by National Academy of Athletics are packed with fun. Whether your child is a beginner or more advanced player, the drills taught at this camp will help them fall in love with the game. Our soccer camps and clinics are the perfect place to learn about the game and fitness while having a blast and making new friends.

Featuring:
• Proper conditioning and warm-ups
• Balance and coordination
• Confidence builder program
• Defensive and offensive concepts
• Teamwork and cooperation
• Footwork, speed and agility
• Individual Competitions and Games
• Ball handling and passing
• Scoring and specialty kicks

These Programs are held under full health and safety protocols in compliance with all local health and safety orders.